Programmer Tools License Information
---
Shareware:
Means the programmer tool can be used free for a unlimited time and can be shared across a unlimited number of AS/400 boxes.
Full Function Demo:
Means that that the tool should only be used for 30 days. During this time a Window will appear that will inform you that the tool is un-licensed. This window will also delay you 5 seconds before you can begin using the tool. In all other ways this tool will act like a fully licensed version.
Machine Code:
This window will also provide you with the 16 digit Machine Code. This Machine Code must be entered when you order for a license code. Click HERE to order a license code.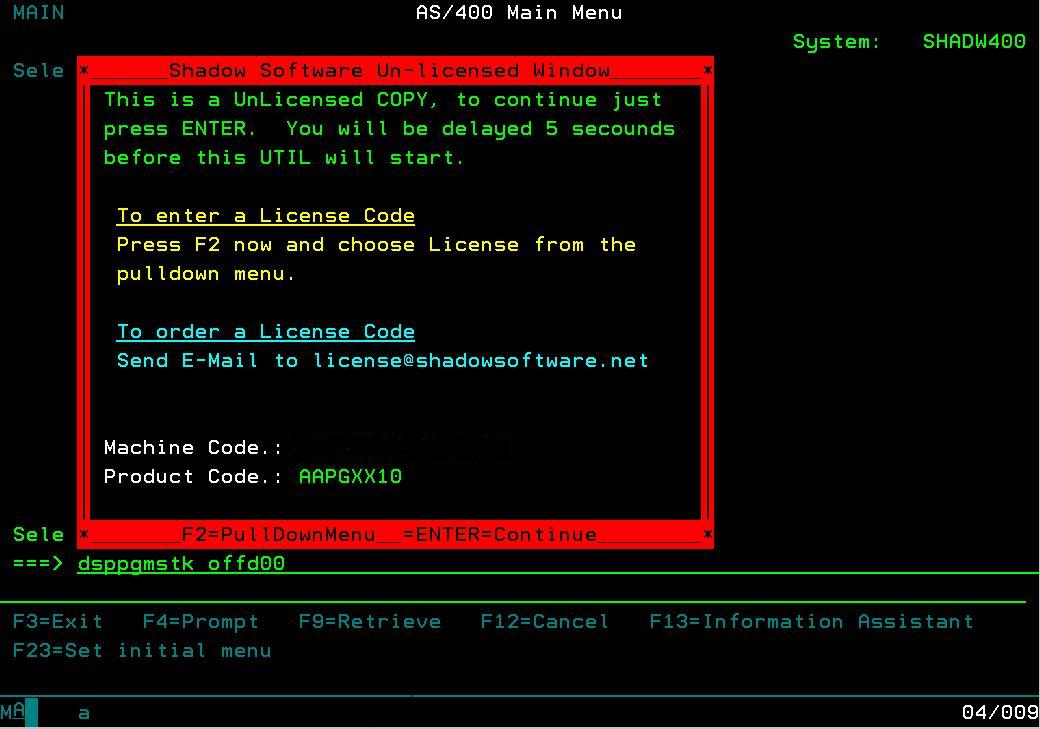 ---
[Home] [Report Bugs] [Search ShadowSoftware.net] [Products & Services] [Contact Info] [Tools Download] [Order License Code] [License Information]
Copyright © 2001 Shadow Software, Inc.
ShadowSoftware.net is a registered trade mark of Shadow Software, Inc.