SHADOWFFD
---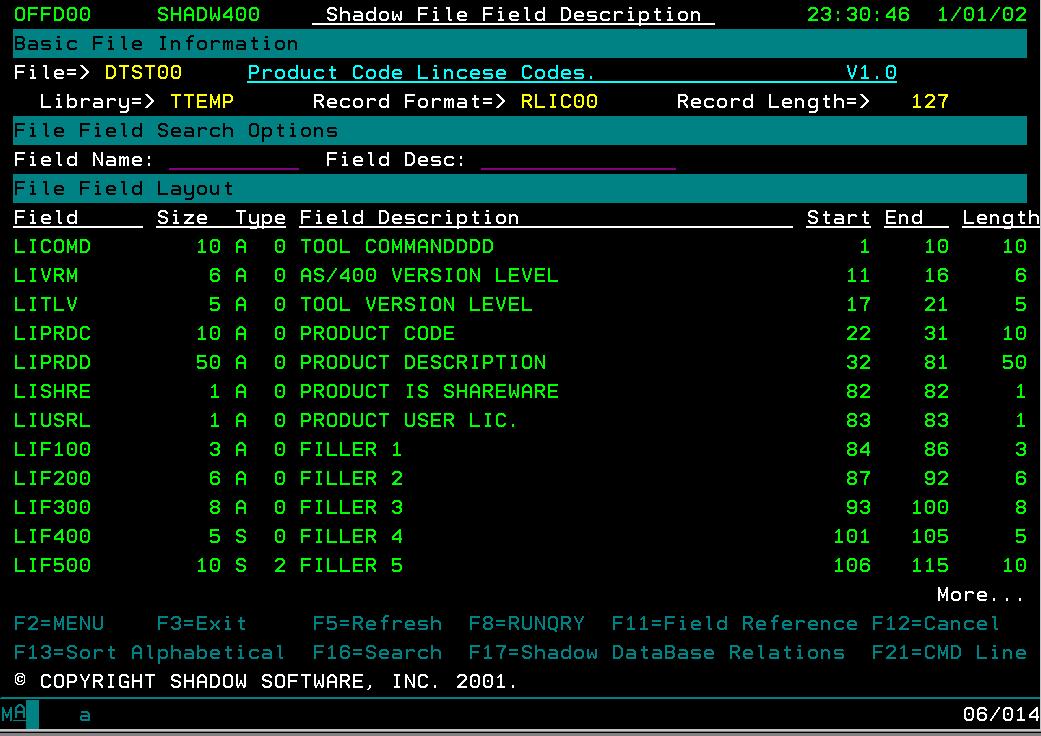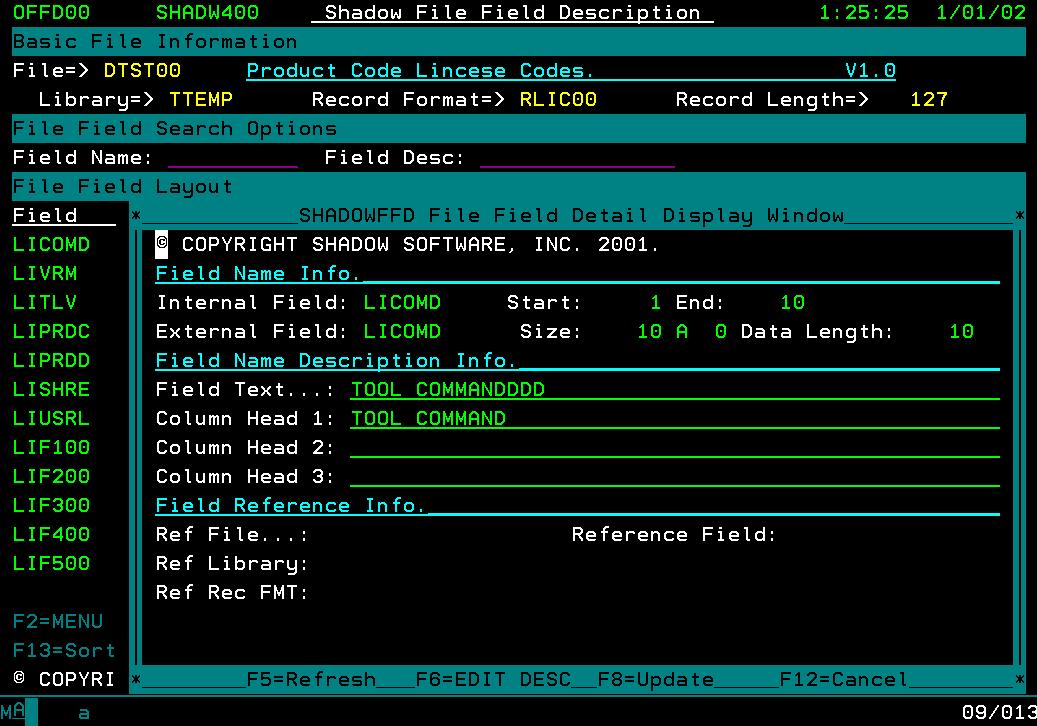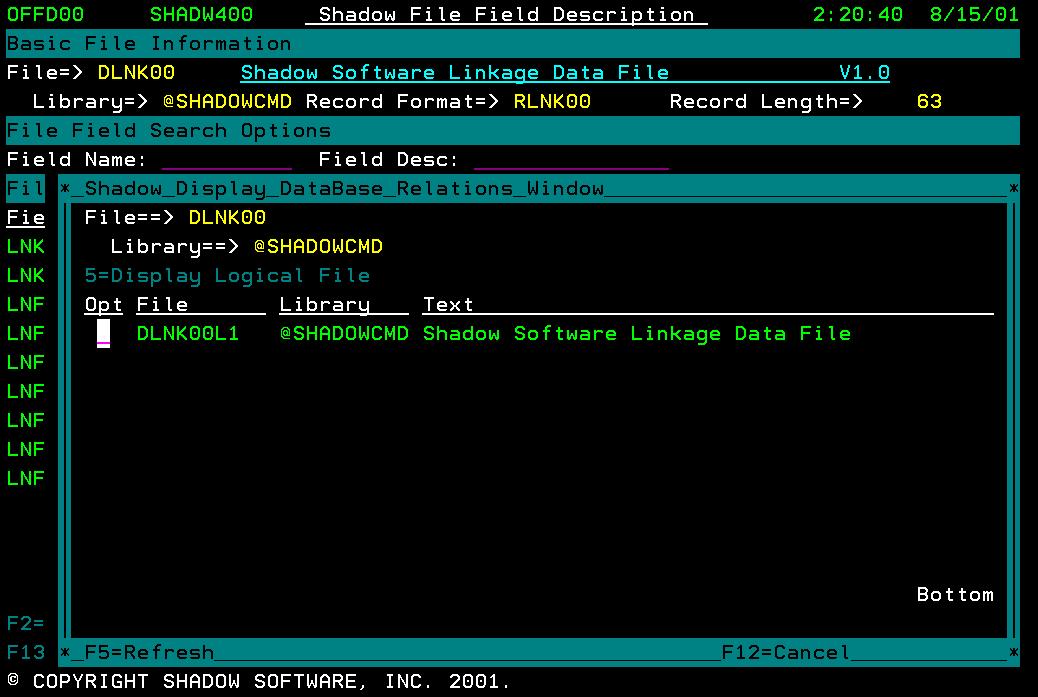 SHADOWFFD, SHADOWDBR & Edit File Field Description
"Shadow File Field Descriptions, Shadow DataBase Relations & Edit the File Field Descriptions"
This tool displays a easy to see physical or logical file field layout.
Features
Version 1.3 and higher comes with the ability to edit the field description without having to re-create the physical file
and re-compiling all dependent programs.
To use this new feature you must have a full licensed version of ShadowFFD.
To activate this feature place the cursor over the field you want to Edit and press Enter.
If the Copyright Shadow Software, Inc. 2001 is displayed then you will be able to press F6 and edit the Text and the 3 column headings.
The Edit ability will allow a MIS Dept to correct all or some of the following problems.
A) Wrong Description.
B) Incorrect spelling.
C) Have changed what the Real value is in the File and Description no longer matches.
D) The Column Headings and the Text do not match making it a problem
when viewing fields between QRY, DBU, DFU, DSPFLD, EZVIEW and other such utilities.
View Key Lists and Dependent Files.
Search by Field Name or Field Description.
This tool will display the Field size and also the Actual size taken up by the field in the Data Base.
Detail Window to display detail information on selected Field.
Function Keys
F1 - Help.
F2 - Activates the Pull Down Menu. This menu has Info on Version and Product ID and License Info.
F3 - Exit
F5 - Refresh data displayed on the Screen.
F8 - Executes the AS/400 RunQry Command for the displayed file and allows selection of records.
F11 - Will display the Reference File, Reference Library, Reference Format, and the Reference Field data.
F12 - Cancel and Exit Tool
F13 - This will sort the fields in alphabetical order. Press F13 again to sort in file sequence.
F16 - When pressed and something is in the Field Name: area the list will be positioned to the closet match
If Field Desc: area used and F16 pressed then the list be subsetted with any field descriptions that match the description entered
F17 - This will execute ShadowDBR tool and display *ALL dependent logical files if the displayed file is a PF (Physical File).
If Displayed file is a LF (Logical File) then F17 will display the Key list for the displayed file.
F21 - This will bring up a AS/400 Command Line Window.
Click HERE to Download Now.
---
[Home] [Support] [Products & Services] [ShadowFFD] [Tools Download] [Order License Code] [Contact Info]
Copyright © 2001 Shadow Software, Inc.
ShadowSoftware.net is a registered trade mark of Shadow Software, Inc.