Business Partners Information


As an accepted member of IBM PartnerWorld we provide expert AS/400(iSeries) platform services.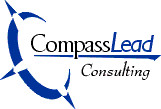 CompassLead is expert at turnaround project management. Their proven track record is evident by their list of world class reference able clients. Shadow Software works in partnership with CompassLead in turning around failing implementations, into fully functioning business systems.
website http:///www.compasslead.com
---
[Home] [Support] [Product & Services] [Contact Us] [Tools Download] [Order License Code] [License Information] [Search ShadowSoftware.net] [Business Partners]
Copyright © 2001 Shadow Software, Inc.
ShadowSoftware.net is a registered trade mark of Shadow Software, Inc.